So you've currently gotten your car's windshield installation done from somewhere, and are unsure about whether it has been done right. Whether you're trying to determine if your windshield has been installed properly or are someone who is getting an installation done in the near future, it pays to be aware of the signs that the windshield has been installed incorrectly. Having a correctly installed windshield is essential for the safety of the passengers!
Waves in the Glass
After the windshield installation, if you notice any waves or inconsistencies in the glass, you can be sure that something is not right. After a windshield is installed, the glass should be entirely smooth, without any bumps or waves. This is indicative of the fact that the glass used is not right. It's possible that your installation company has used glass that does not meet the specifications of your car, which is a dangerous problem; this could cause distortion in visibility when driving.
Just Doesn't Sit Right
If the new windshield glass is not sitting right, then it has either not been installed correctly. It's also possible that again, the wrong kind of glass has been used. The windshield needs to be completely flush to the frame of the car and entirely centered in order for it to be correctly installed.
Leakage
If you start noticing some form of leakage, that's a definitive sign that there are some gaps or air pockets between the glass and the urethane. These leaks can be that of water or wind, and you will likely be able to hear the wind whooshing through if that is indeed the case.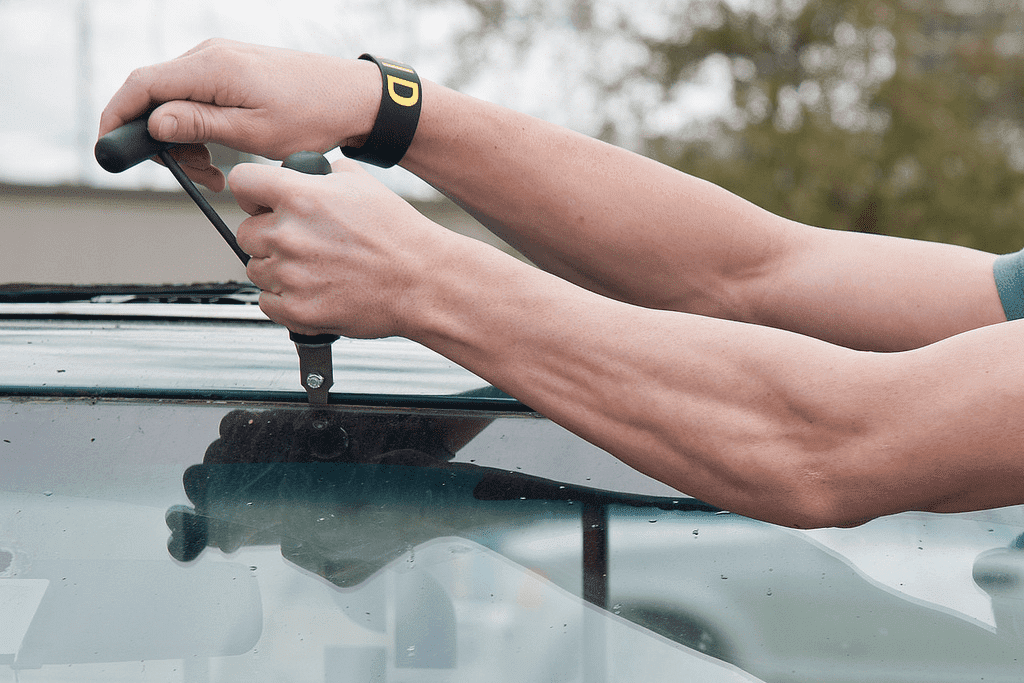 You can notice leaks either when it's raining or take the car through the car wash to make sure. To make note of whether there are leaks through the sound of wind, just turn down all the noise when driving at a highway speed and listen carefully!
Old Urethane Not Removed
Before the windshield installation is carried out, it's important to ensure that the old adhesive or urethane placed on the pinch weld is entirely removed. The bead of urethane needs to be properly removed and prepared so that the new windshield that is being installed can settle in right. If the old urethane is not taken care of, there are likely to be some issues cropping up soon enough.
It Was a One-Man Job
During installation, if the job was done by a single man, then there's reason to be dubious about the quality of the work that has been carried out. If there was indeed only one individual handling the glass, lining it up, and securing it, it is indeed very likely that the installation was not done correctly. If you're looking for a professional service for car windshield replacement in San Antonio, one that knows what it's doing and will do the job right, then you're in luck! We at
Auto Glass in San Antonio
 offer exceptional
windshield and car rear window replacement services
. Give us a call and we can have your windshield installed correctly in no time at all!